I have booked for us to spend a week in the Big Apple over Christmas. It will be one of our last family holidays as Older Daughter will be off to university next year (sniff) and Easter 2012 will be filled with revision for both OD and Waif as they prepare for GCSEs and "A" levels.
I have the flights and accommodation sorted but still have the pleasure of arranging our itinerary. I hope to include:
-
lighting of the Christmas Tree at the Rockerfeller Centre
- going to the top of the Empire State Building
- visiting the Met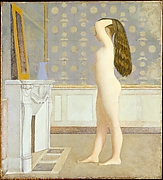 - ice skating in Central Park
- going out for brunch
- going to the Frick Collection
- catching a show on Broadway
-
and a guided tour around Central Park on Christmas Day
hopefully in the snow!
Ok, I am off to book some of those things right now!